American Storm Water is a full service storm water management company that provides leading-edge technology and
environmentally sound solutions
to help protect our waterways and aquatic environments.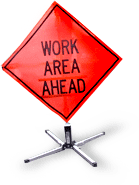 Dedicated to Creating Partnership Relationships with Our Customers
American Storm Water understands the challenges
our clients
face when having to stay one step ahead of today's strict environmental regulations to control storm water pollution from entering their storm drains. That's why we are dedicated to creating
partnership relationships
with our customers, while creating
catch basin screen technology
that keep pollutants such as hydrocarbons, organic waste, sediments, trash and debris efficiently controlled and prevented from contaminating our precious coastal waters.
A Diversified Equipment Inventory & Highly Professional Personnel Makes American Storm Water a Stand Out in the Environmental Services Industry
Perhaps one of the most compelling reasons American Storm Water stands out above the competition is our ability to provide our customers with one of the most diversified
inventories of equipment
in the environmental services industry. This enables us to handle storm water projects of any size with qualified and
professional personnel
who are standing by, ready to provide our clients with the most comprehensive storm drain solutions.
American Storm Water is truly committed to providing our customers with the most innovative
storm water products
so we can all live in a cleaner tomorrow.
Contact us
to get more information about how we can help.